Past the Wire's Geo Sette doesn't just expertly handicap horses, he also dissects the NFL team by team and division by division. As always his unique insight and passion just jumps out at you. Let's see how Geo thinks this year will play out.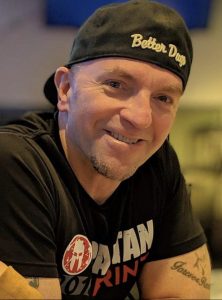 Let's face it, with all due respect to Major League Baseball ( a sport I love) ,the NBA, and the NHL, there's simply nothing like the NFL and the start of a brand new season. It entertains us for 5 months and keeps us busy in the handicapping world too. We break down teams and games like we break down horses. Our Monday nights are defined by Monday Night Football, and yes, our Thursday nights too. Our Sunday's are all about the sport we love, this from 1 pm in the afternoon until 11 pm in the evening or 10 am until 8 pm on the West Coast. No matter how you slice it, we are compelled, The NFL is a way of life to a die-hard sports fan. There's spread pools, survival pools and fantasy football leagues running wild throughout the country. NFL Football is everywhere.
Simply said, no other sport can match the level of attention the NFL brings us all the way to Super Bowl Sunday in early February.
Here is my 2019 Team by Team, Division by Division Forecast.  Are you ready for some Football?
Let's Go!!!
Hopefully, we're in store for a great season,
~Georgio Sette
AFC East    Sette Division winner = Patriots  
1. Patriots 13-3  No other team in any sport can touch their level of success in a decade, 8 straight AFC Championship game appearances is simply ridiculous.  Oh and this just in, they got even better during the off-season, even with the Gronk retiring… and Brady is Brady, making it look easy at age 42, playing in a league where most players are in their early to mid-'20s.  He's the GOAT and then some. .
2. N.Y. Jets 10-6  They still aren't good enough to unseat the inevitable Patriots, but they have improved too, they will be tons better than their lackluster 4-12 season last year, take the "Over" for their season win total line at 7.5
3. Buffalo Bills 5-11  Where I do like HC Sean McDermott, based on their schedule I'm being very generous here with 5 wins. Just too many question marks to start the season, even with some solid starters on the defensive side of the ball.
4. Miami Dolphins 3-13  Oh boy, an NFL team without many identities if any at all. It will be a big stretch to get to their win total of 7 from last year. They do have some nice personnel on defense, but in the NFL you must be able to score. Go under their posted win total of 5.
AFC North  Sette Division winner =  Pittsburgh Steelers    
1. Pittsburgh Steelers 9-7   Yeah, even with the departure of WR Brown and RB Bell, who were distractions in my opinion, they still have the divisions best QB in Big Ben Roethlisberger and the best coach in Mike Tomlin, the difference in this division. 
2. Baltimore Ravens 9-7   These guys always seem to be in the hunt, nice coaching staff, many new players and a young QB who runs like the wind blows. They open with games vs the Dolphins and Cardinals, so they may jump out of the gate 2-0, their two battles with the Steelers will be as always fabulous games to watch. 
3. Cleveland Browns 7-9  Much has been said about the Browns and the way they finished last year winning 5 of their last 7 games with Baker Mayfield behind center, that coupled with their offseason pick-ups at the skilled positions, but I'm still not buying it, and Baker needs to be more mature in his role. 
4. Cincinnati Bengals 5-11  Finally the Bengals made a change at HC, welcome Zac Taylor. These guys are clearly rebuilding, but they still have some forces on the defensive side of the ball, but even so, clearly inferior to the other teams in their division, highly likely to miss the playoffs.
AFC South  
Sette  Division winner = Jacksonville Jaguars
1. Jacksonville Jaguars 10-6  Many changes from last year where they basically imploded finishing with only 5 victories, but they now bring on "good guy" and very capable Nick Foles at QB and they can still run the ball well and sport a very active and aggressive defense.  My pick to emerge division champs.
2. Houston Texans 9-7  I believe in Bill O' Brien  and they have a nice coaching staff overall. Deshaun Watson is a nice guy and good talent, but sometimes tries to do too much himself. He's a winner and I can appreciate that.  Big # 99 JJ Watt is one of NFL's nice guys and he's very productive on the field, but even with his heart, I feel much of the team is simply too soft, they can win 9 games, but it won't be easy.
3. Indianapolis Colts 7-9   These guys had such an awesome season last year winning 10 games led by the now retired Andrew Luck, so enter their new field general Jacoby Brissett. I'm guessing they will become more of a running team and as such be in many games by eating clock, but they will inevitably come up short.
4. Tennessee Titans 6-10   They are a team who have several players that will be playing in the final year of their contract, so perhaps if they put it all together for coach Vrabel they may better my rating,  This, in my opinion, was the toughest division to handicap, there are too many unknowns and inconsistencies, these guys play 3 of their first 4 games on the road and I believe those games will further define their season.
AFC West   Sette Division winner = Los Angeles Chargers   
1. Los Angeles Chargers  12-4   Philip Rivers begins his 16th NFL season, and he's coming off one of his best seasons in 2018. This guy is a real pro. He's always been, and always plays with passion. I feel he's got a few more quality seasons ahead of him and the Chargers own a very nice complete roster,  They believe in their coach and may get off to a great start ( first 4 games vs Colts, Lions, Texans and Dolphins) all very winnable games, they are my top pick as they are being overlooked in favor of the Chiefs. 
 2. Kansas City Chiefs 11-5  So much has been said and shared regarding the Chiefs potent offense and the sheer dynamics of their MVP QB Patrick Mahomes, and I like the kid, but he needs to mature some too, he is extremely  talented, he just needs to be a little more grounded and show some poise in big moments, sometimes he's too aggressive and the "No Look" passes have got to go.  Yeah, they will score lots of points, but they need to play better, more consistent defense, they are a likely playoff team, but as a wild card. 
 3. Denver Broncos  8-8  As always these guys will have fabulous support at home with some of the best NFL fans for sure,  Joe Flacco at QB helps, I have always liked him, but they have a new Head Coach and many new ways. Their defense will keep them in many games, but I feel in this division they have the look of a 500 team. 
4. Oakland Raiders 5-11  I actually feel bad for these guys, and I have always liked and appreciated/respected John Gruden, but there are just too many question marks to take them seriously in this division. I took a long, close look at their schedule and feel they will likely begin 2-5 in their first 7 at best, and that will be something tough to climb out of. 
Playoff teams =
Patriots, Steelers, Jags, Chargers, Chiefs, Jets 
AFC Championship Game : 
Patriots at Chargers 
AFC Champion:  Los Angeles Chargers
NFC East  
Sette Division winner = Philadelphia Eagles 
Philadelphia Eagles 11-5   The Eagles overall are solid on both sides of the ball, and I am expecting them to have very consistent line play on both sides of the ball. Carson Wentz appears to be 100% healthy, and he'll need to stay on the field for all 16 games if so, it's likely the Eagles will boss the division and head into the playoffs. Two of their road games are easy vs the Dolphins and Bills, two freebies. and they should be tough to beat at home all season long.
Dallas Cowboys 10-6  The Cowboys finally signed Ezekiel Elliott which will now give them a brand new secure focus. I believe they improved during the offseason. They did well in the draft and have a good amount of team speed. However, I'm not a fan of  HC Jason Garrett. He's a good football guy, but not a great game planner.  The cowboys find their way to 10 wins and a possible playoff berth
N.Y Giants 8-8   Yep,  Eli Manning is still around, he's had a nice career with some great moments, but it's obvious that he is no longer the face of the franchise, that honor belongs to Saquon Barkley who had a fabulous 1st season running behind a very questionable offensive line.  He's a workhorse for sure, but he won't be able to do it by himself. I'm being generous here with the 8 wins, this team as a whole has much to prove.
Washington Redskins 6-10 The Skins have a fabulous history within the division, but most prognosticators like myself will have the Skins likely sitting in the division cellar at the end of the season. They have aged and many of their new/younger players must prove their ability on the field.
There are many questions at QB too, like who is it gonna be? Many die-hard Redskins fans aren't sure either.
 NFC North  Sette Division winner = Chicago Bears 
1 Chicago Bears 11-5    The Bears are coming off a quality season making the playoffs for the 1st time in 8 years. They have also maintained their "core" team, so they will look very similar to their identity of last year.  They are coached well and have lots of speed on defense and they tackle very well. They do play the AFC West this year, so their gams vs KC, San Diego and at Denver will be bigger challenges for them, but even so, it's their division to lose. They are the most talented team.
2 Green Bay Packers 10-6  The Matt Lafleur era begins. These guys have a new look about them, losing a few veterans to free agency, but they still have the divisions best QB in Arron Rodgers who's equipped with many very capable skilled players. Expect the Packers to be competitive and position themselves for a playoff berth, and if they get in, it will be fun to watch Arron Rodgers on the field.
3. Minnesota Vikings 9-7   In my opinion, the Vikings have underachieved over the last 3 seasons and I feel their time may be spent. They still have a very capable QB' albeit with flashes of inconsistencies, and some nice skilled players who handle the football well.  They will be competitive within the division, but in November and December they have road games vs The Chiefs, Cowboys, Seahawks, and Chargers and that set of games could very well spoil their playoff chances.
4. Detroit Lions 7-9    Just like that Matthew Stafford their gutty QB has been in the league 10 years. These guys have a whole new look on offense and they picked up Danny Amendola to be their possession receiver now that Golden Tate is with the Giants.  The Lions simply don't have the horses to really scare anyone, the three teams listed above are just more complete squads.
NFC South  
Sette  Division  winner = New Orleans Saints 
1. New Orleans Saints 10-6  I'm giving these guys the nod, but just barely.  Think about how they lost the last two seasons in the playoffs. No doubt that will be on their minds again if they make it to the postseason., Drew Brees is back for his 19th season, a class act and a real pro and there's no doubt he will need to stay on the field all year for the Saints to march into the playoffs.  They begin the season with 4 tough games vs the Texans, Rams, Seahawks and Cowboys. Expect them to be 2-2 at best after 4 games. 
Atlanta Falcons 10-6   Don't fall asleep on these guys as they still have lots of talent on both sides of the ball,  Matty Ice is as durable as you will find at QB and I feel they will improve off of their poor showing last season.  I like their defense too, they are getting better. Their games vs the Saints will be fun to watch. The Falcons will be a playoff threat this year.
Carolina Panthers 7-9, Of Course, the face of this team remains Cam Newton, so how he goes, so will the Panthers. As an NFL fan, you have to appreciate RB Christian McCaffrey, because he's carried such a big load for them, one that I feel they need to decrease because he's not built like many other running backs.  The Panthers lost a few aging players and now have some big questions in the trenches.  I see them as a middle of the pack team in the NFC 
Tampa Bay Bucs 7-9   New Head Coach Bruce Arians automatically adds some flavor to this team. That is why I am being generous with the 7 wins with my forecast. I'm not a big believer in Jameis Winston but he does on occasion provides some flashes and scoring ability.  Their team defense is suspect as are both the offensive and defensive lines.  If things go perfectly for them perhaps they can make it to 500, but don't count on it.
NFC West  Sette Division winner = Los Angeles Rams     
1. Los Angeles Rams 13-3   Who can argue about the season the Rams had last year? They are the defending NFC Champions after just falling short to the Patriots in the Super Bowl.  During the playoffs, the Rams mauled the Cowboys and then went into the Superdome and ended the Saints promising season. Their offense led by Jared Goff is as good as you will ever see in the NFL, they are deep at WR and RB and arguably have the best Punter/Kicker duo in the NFL.  Their defense led by the relentless and impossible to block Arron Donald who is coming off back to back defensive player of the year honors got better on the line and behind him in the secondary.  The Rams also own one of the best full coaching staffs in the NFL led by the dynamic Sean McVay. Next to the Patriots, the most probable division winner. 
2. Seattle Seahawks. 10-6  This team surprised most NFL Prognosticators last season with a steady running game and better than expected play in their passing game. Their QB Russell Wilson is clearly the face of the franchise with most of their aging older players lost to free agency or retirement. Their defense got a little better too, and I feel they will be one of the teams contending for a wild card spot into the playoffs.
3. San Fransisco 49ers 8-8   The 49ers are certainly on the upswing, and I believe in Kyle Shanahan. QB Jimmy Garoppolo will be greatly tested this year, he's confident, but has much to prove during a full season,  The 49ers seem to have developing line play on both sides of the ball, but their secondary seems a bit suspect.   Their main weapon appears to be their Tight End George Kittle. It will be interesting to see who steps up as a skilled player for their young QB. I'm being generous here with the 8 wins, but aside from their division games, they do have an easy schedule. 
Arizona Cardinals  5-11  The Cards have become a team with a limited identity,  a new HC, a new rookie QB in Kyler Murray and several new faces in the trenches. The one mainstay is Larry Fitzgerald, an NFL Class act and future Hall of Famer and they still have David Johnson in the backfield, but in this division, even the most optimistic of fans can only hope for 5 to 6 wins.
Playoff teams =
Eagles, Bears, Saints, Rams, Cowboys & Packers 
NFC Championship Game  
Eagles at Rams 
NFC Champion: Los Angeles Rams
SUPER BOWL all Los Angeles, Los Angeles Chargers vs Los Angeles Rams
Good luck with your teams and the season & please stay tuned for my full Super Bowl preview column once the NFL final four has been set. I want to thank you again in advance for any comments you would like to share.
~Geo
Always check with 
Past the Wire
 for the latest horse racing news and more…..